Passengers 6 years and older* must pay at each stop by one of the following means: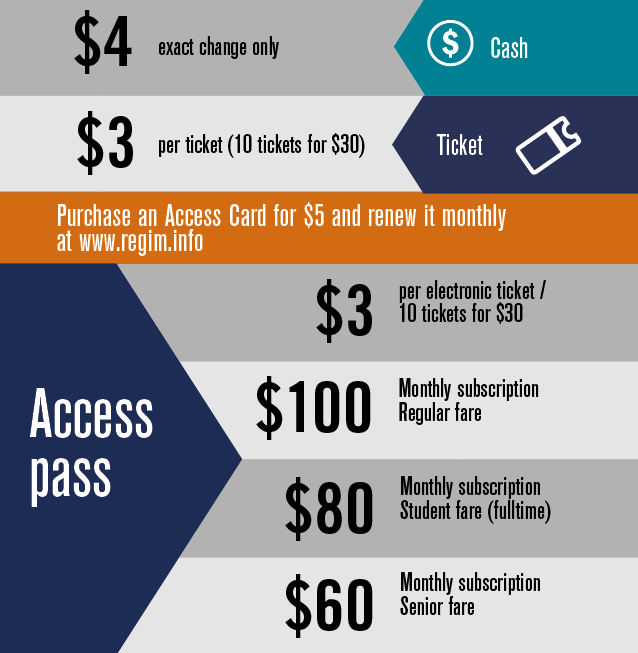 * Children five years and under travel for free
Rates for tickets (electronic or paper) or cash are for a one-way trip.
The fare schedule applies to:
How it works
When you board, you must pay your fare, by one of the following means:
Put cash, a ticket or a transfer in the fare box, which is located at the entrance of the vehicle.
Swipe your access card on the card reader next to the driver, so that the transaction is recorded (a "beep" will sound when the card is successfully read) .
Note that bus drivers are not authorized to advance credit, sell single tickets or give change.
Points of service
The points of service and payment methods are shown below: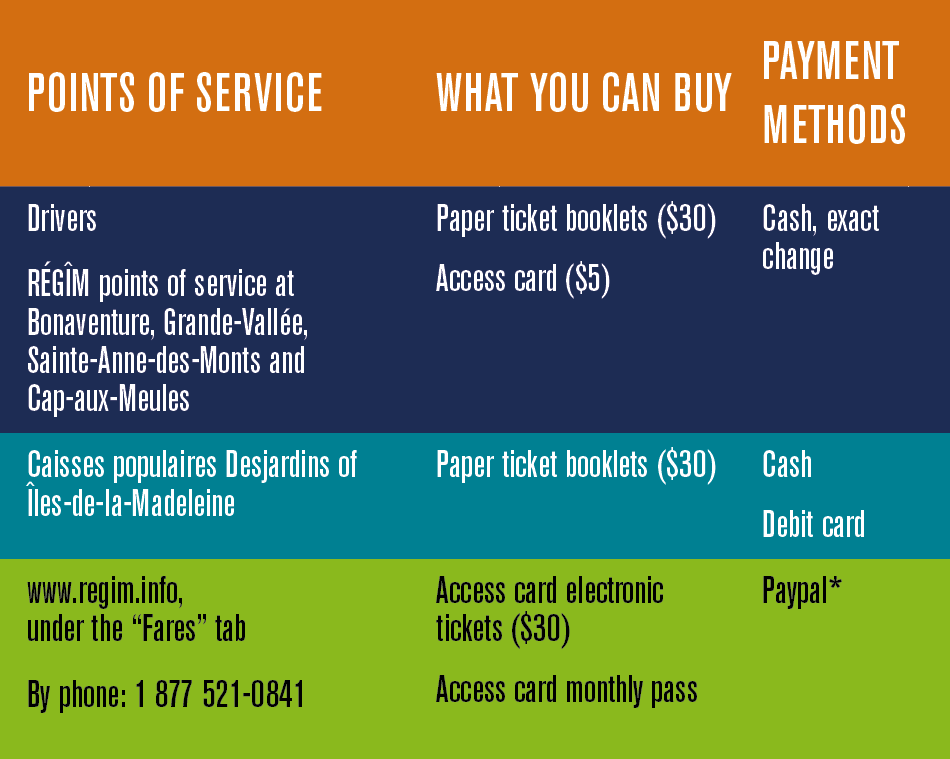 Transfers
Free transfers are permitted within the same sector. Passengers must ask the driver for a transfer when boarding.
Transfers are valid only for connections indicated in the schedule, and only for the day issued. Transfers cannot be used for the return voyage.
Connections are possible among regular routes. However, connections do not apply during a special trip that mobilises a vehicle specifically for the needs of a person. Consequently, the passenger must pay for each bus trip.